Language Lessons by : (Lion of Judah) LOJ Society
LEARN AMHARIC VIDEOS *FREE
Easy-Amharic Workshop for English speakers intended for anyone who wants to learn Amharic or improve their beginning Amharic language skills. Our Learn Amharic Video Presentations include Amharic Audio and English Transliterations and Translations
http://amhariconline.ning.com/
http://www.LOJSociety.Org/books
http://lionofjuda.ning.com
http://www.LOJSociety.Org/docvideos
http://ethiopianworldfederation.ning.com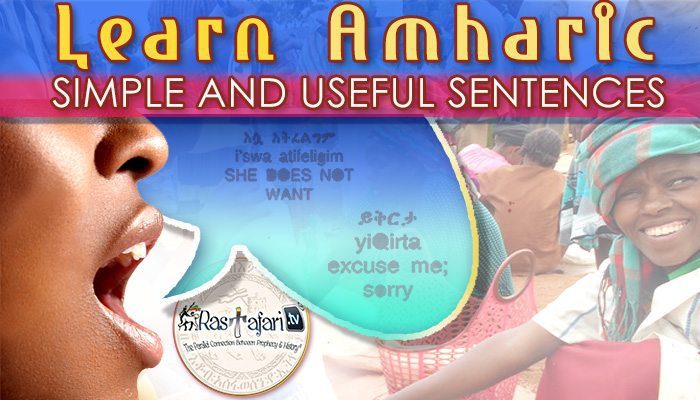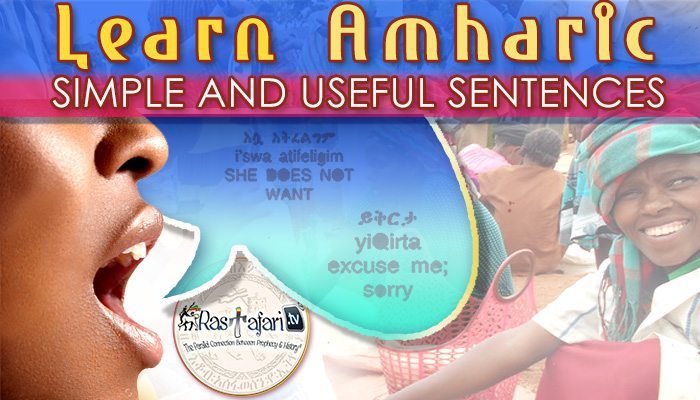 The Amharic-Pod for the trod. Amharic Online Lessons will help you learn to speak Amharic Fluently. The Amharic Online Course has over 500 pages of text and hundreds of hours of audio and video instructions that are available for instant download or in CD/VCD/DVD Formats. Visit us today for more information.
These Amharic Online Lesson Videos are Brought to you by The Conquering Lion Of The Tribe Of Judah Mission, Inc., also known as The Lion Of Judah Society. Please consider making a donation today!http://www.lojsociety.org/donations
Low income viewers: DON'T send money, just encourage others to subscribe and join our free online networks:
http://amhariconline.ning.com
http://lionofjuda.ning.com
http://ethiopianworldfederation.ning.com
Thank you for all your support ~
Light & peace,
Tehetena G.
New Learn Amharic Videos Easy i-Pod UpLoads
LOJ Amharic – Simple and Useful Sentences
LOJ Amharic Online Useful Glossary
LOJ Amharic Personal Pronouns Use With Verb – To Be – Pt 1
LOJ Amharic Personal Pronouns Use With Verb – To Be – Pt 1B
LOJ Amharic Personal Pronouns Use With Verb – To Have – Pt 2
LOJ Amharic Personal Pronouns Use With Verb – To Have – Pt 2B
LOJ Amharic Personal Pronouns Use With Verb – To Want – Pt 3
LOJ Amharic Personal Pronouns Use With Verb – To Want – Pt 3B
Amharic & Bible Home Schooling Booklet With CD
http://www.LOJSociety.Org/books
Amharic Online Talk Now VCD
01-Learn Amharic Aleph-Bet – 33 Degree 05:01
02-Learn Amharic Aleph-Bet – The Entire Order 10:57
03-Learn Amharic Basic Vocabulary, Words & Phrases 04:09
04-Learn Amharic Basic Personal Pronouns 01:56
05-Learn Amharic – Basic Amharic Words 1 03:36
06-Learn Amharic – Basic Amharic Words 2 02:56
07-Learn Amharic – Ethiopian Numerals – Numbers (1-10) 02:12
08-Learn Amharic – Ethiopian Numerals – Numbers (11-21) 03:14
09-Say Haile Selassie I Name Properly In Amharic 02:50
10-Say Glory To The Word-Sound-Power Of HIM 02:12
11-Read & Recite Our Father Prayer In Amharic (EOTC Version) 07:25
12-Read & Recite Our Mother Prayer In Amharic (EOTC Version) 07:32
http://www.LOJSociety.Org/books
Amharic For Travelers VCD
Shopping / Dining (words, phrases, food & more)
Travel (words, phrases, transportation & more)
Directions (basic words & more)
Places (words, phrases, places & more)
Time and Dates (time, days, months & seasons)
Amharic Books
http://www.LOJSociety.Org/books
H.I.M. Haile Sellassie I Authorized Royal Amharic Bible
New Testament Bible In Amharic and English
Psalms Of David In Amharic and English
The Book Of Proverbs (Of Solomon) In Both Amharic and English
Special Thanks To:
http://www.EthiopianWorldFederation.Com
http://www.EthiopianWorldFederation.Org
http://www.LOJSociety.Org
© 2016 The Lion Of Judah Society