Photo Credit of Child: Thomas Steward |
When people ask how long have I been vegan, they are surprised when I say all my life. My parents are Rasta's and raised all of their children as Rasta's also, part of our upbringing was that ate Ital food. There are many myths surrounding being a vegan or Italist. Some people think that we eat a diet similar to rabbits and our food has no taste. Oh how far from the truth are these misconceptions.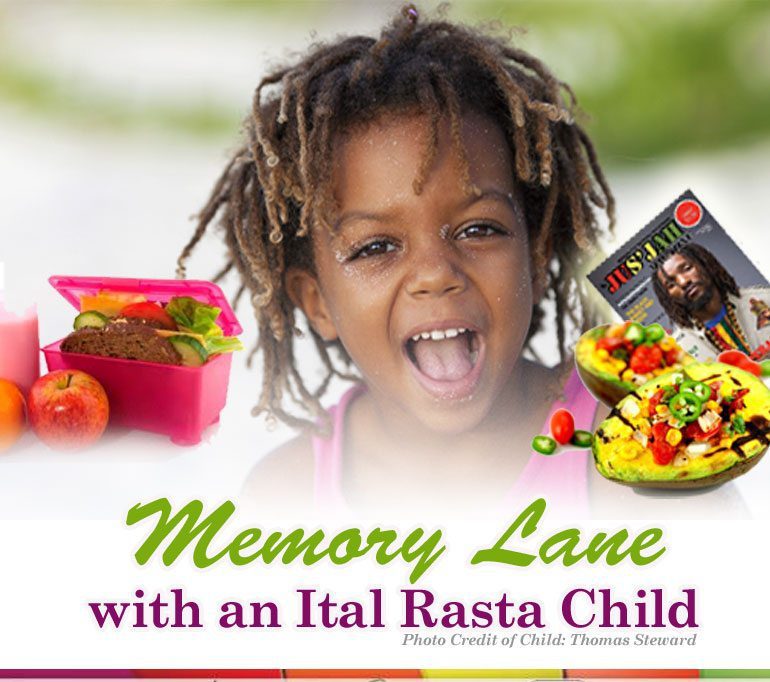 What I have learnt from being an Italist for 30 years is that vegan food is healthy and also tasty at the same time and this knowledge is extremely important. Very often society associates healthy food, with tasteless food items that are hard to swallow.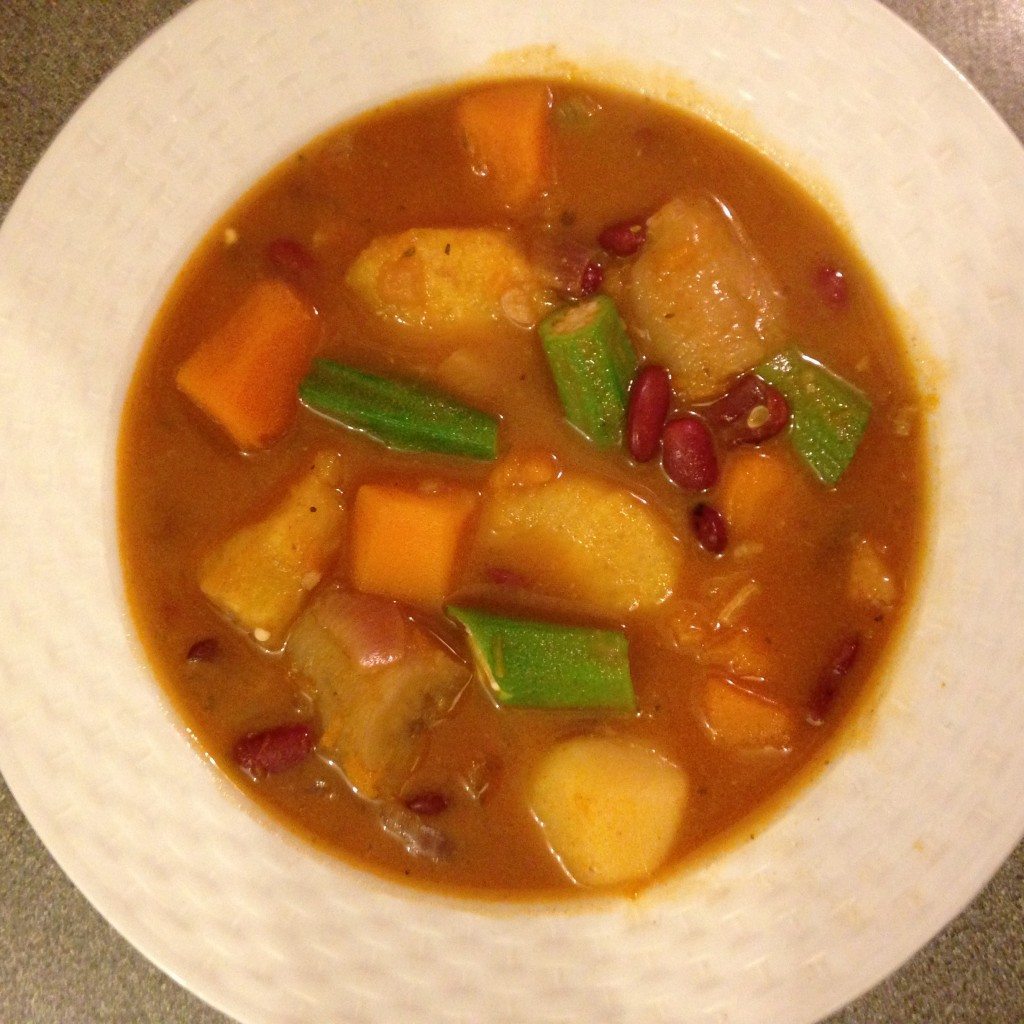 As a child growing up in a Rastafarian household, I was amazed when I saw my mother or father in the kitchen. They could make anything taste good. My mother could do it all, cook, bake and make the most delicious mouth-watering juices and punches. My father specialised in traditional Caribbean cornmeal porridge and Ital soup made with  dumplings, which was served every Saturday afternoon with-out fail. From an early age, I watched my mother cook family meals from scratch using fresh ingredients. It was from this young age that I realised the importance of cooking.
As the third child of seven children, I was considered one of the oldest; which automatically meant more responsibility than my younger siblings. This is how and why I ended up helping mum and my older sister in the kitchen. One of my earliest memories is being around 5-6 years old and learning how to make my first dish, it was a green salad. I was so happy and proud to show my mum that I had been observing her and that I too could make the salad.
From there, I learnt a different dish every few months until I perfected it. I started at green salad, then went on to vegan coleslaw using egg free mayo of course. From the salads I progressed to simple cooking like rice or fried plantain until I reached the more complex dishes like stews and pies. I am proud to say by the age of 10, I could cook a delicious Ital family meal using fresh ingredients for my entire family unassisted.
One of the most common myths about being raised in a Rasta house, is that the children suffer and miss out on treats like cakes and ice cream. This was not the case in our household. My mum knew how to make the most tasty Caribbean inspired cakes and deserts that were totally vegan. My mum replaced the eggs, by using soya/almond milk, she always used wholemeal flour for extra taste and fibre. The butter that was used was always dairy free and the cakes would ooze flavour as my mum would use native Caribbean spices like cinnamon and nutmeg.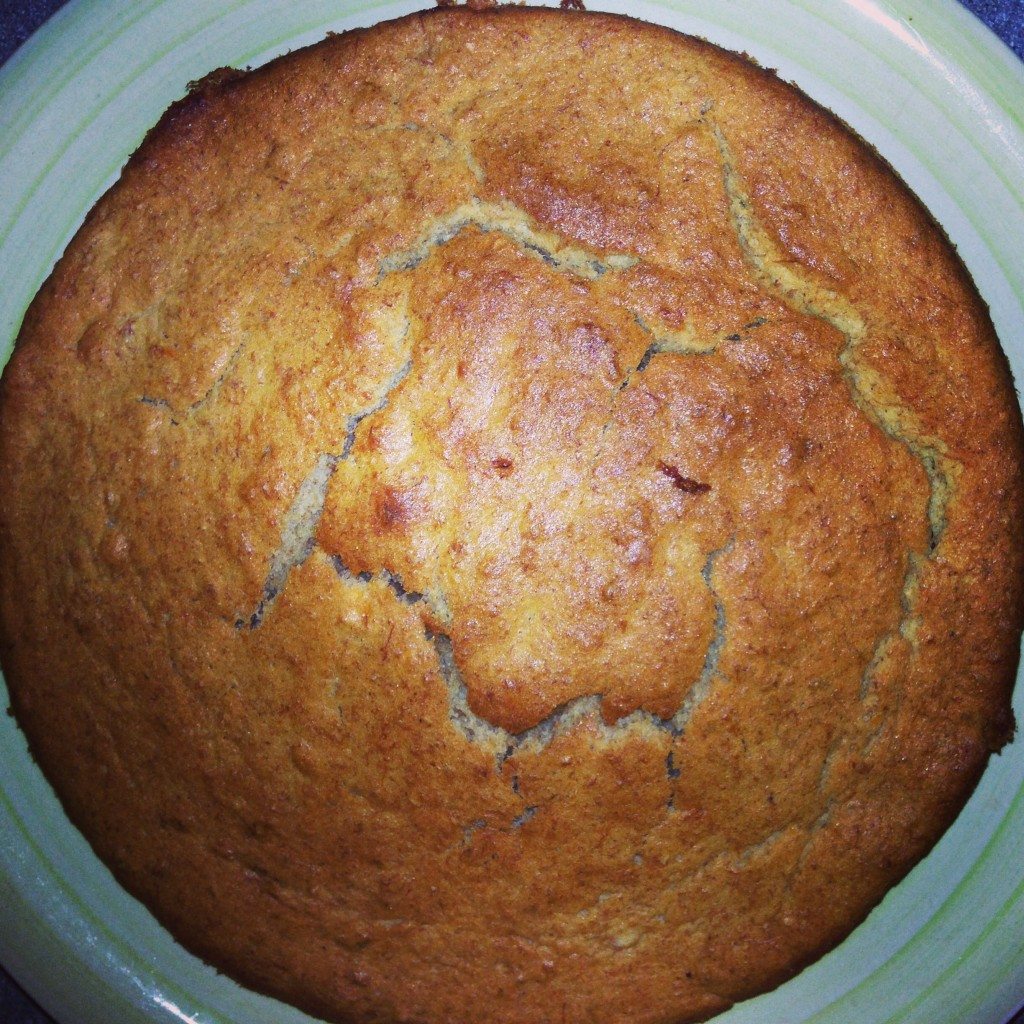 For all the Ital critics I don't ever remember going hungry or just eating carrot sticks for dinner, I remember tucking into a range of wholesome dishes like Stews, Casseroles, Pies, Rice dishes and a variety of bright coloured salads. The strange thing that people always say is 'did you ever hide and eat meat when your parents wasn't around?' and the answer is no. I never felt the need to try meat, because I was so in love with my mother's cooking and our Rasta culture. But also my parents  made sure they educated us on where our food came from.
We were aware of what animal is used to make meats like 'ham' and 'beef'. The education didn't just stop with learning about meat; we had practice learning about where vegetables come from too in the form of a yearly vegetable patch in our back garden. We use to love going into the garden as children and picking all the tomatoes that were ripe and picking fresh mint leaves for our bed time tea.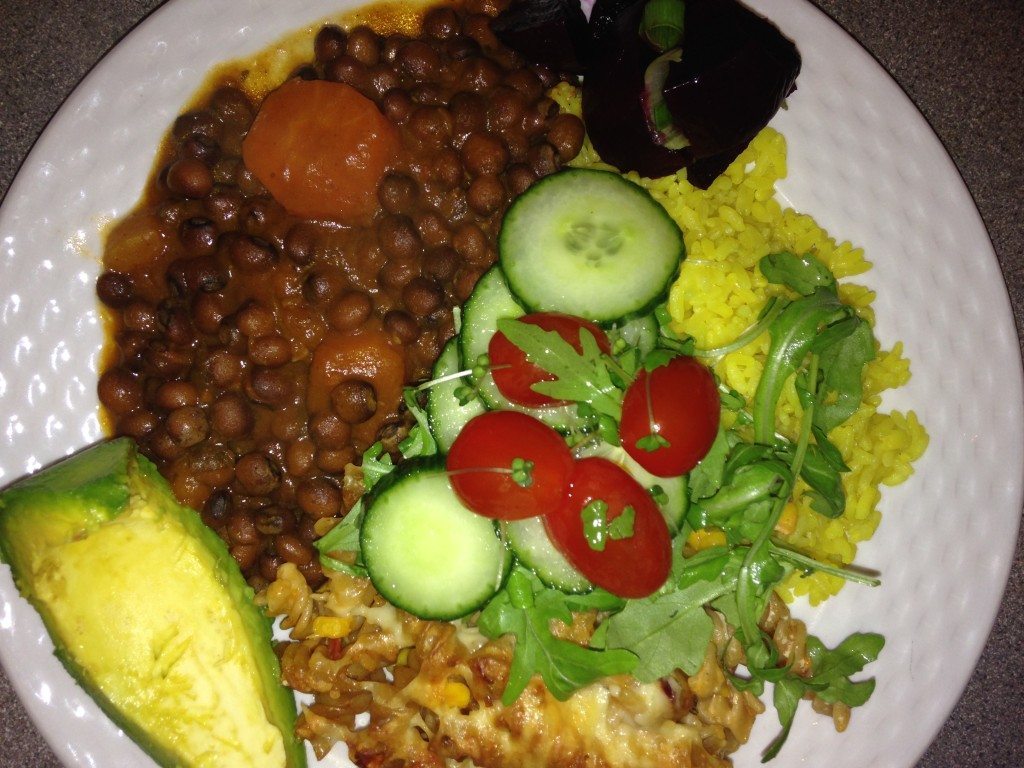 Sunday's were probably our favourite day to eat in our household and probably still is for many of us, including myself. Sunday was the day when our mum would be in the kitchen from early, playing music by Burning Spear, Bob Marley and Dennis Brown and the Gungo peas would have been soaked from the night before. Sunday's were really an Ital feast, stewed Gungo peas, rice, roast potatoes, vegan macaroni made with dairy free cheese, salad, avocado, coleslaw and carrot juice. Every day of the week mum really spoilt our taste buds, but Sunday's were extra special.
As children of course we were invited to our friend's birthday parties, this is where we were tested. I can even remember asking a friend of mine to taste all the crisps (potato chips) to see which ones were not barbecue flavour, so they were ok for me to eat. Growing up and attending school in London during the 80s and 1990s was a little difficult as they didn't have the same amount of choice that is available now. But there was still a vegetarian option on the menu at school, which would usually consist of chips, baked beans and salad. Things did begin to get better as we got older, with the introduction of vegetable patties and vegetable burgers to the school menu. But it was a little bit too late, by then we were hooked on our delicious homemade packed lunches. I have many great memories growing up in a Rasta family, many of those are the precious moments we spent around my parents dinning room table.
Visit JusJah Magazine Official Website